Enhancing Soil & Crop
Sustainability in New Brunswick
New Brunswick Soil & Crop Improvement Association
The soil and crop movement in New Brunswick began in 1977 through the formation of several local associations. The number of locals grew, and a provincial board comprised of two directors from each local was established -- New Brunswick Soil and Crop Improvement Association.
We have eight active locals: Northeast (CCNE), Northshore (Bathurst), Moncton, Chignecto (Sackville), Kings County, Central (Fredericton), Northwest (Edmundston) and Carleton County. Directors at both the local and provincial levels are volunteers. Annual membership fees are set by the provincial board with a portion remitted to the locals.
Soil Sampling and Interpretation
Intensive Crop Management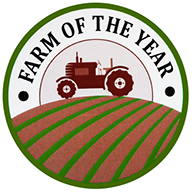 Verger Belliveau Orchard was crowned the 2019 Farm of the Year with the NBSCIA. They earned the award by utilizing the best practices and methods in agriculture.
Congratulations!